Aluminum window frames have been around forever. We can bet that your Grandma's house has them with an old red brick to go along with it. They've been around since the 1970s. Suburban Australia has plenty of them to go around, and whilst they might be an eyesore for some, a change of colour might be all you need to fix it.

Replacing windows in any home is a significant job; it can take weeks from ordering them and then can cause a bit of disruption having to take the old ones out and put the new ones in. Why not skip all that and add a tonne of value to your home with a quick, professional paint job?

Save Money
The primary benefit of repainting old aluminium is how much money you'll save. Repainting your aluminium windows can be up to 75% cheaper than replacing them. They're even more affordable to maintain than your regular timber window frames. All they need is a wipe over with a damp cloth every two to four months and unlike standard frames that require weatherproofing like traditional timber frames.

Trying to replace windows throughout your house to get consistency can add up quite quickly. Working with what you've got and repurposing can change the entire look and feel of the home without breaking the bank. The result looks like new windows that haven't come from the 1970s.
If budget is really what's on your mind, click here to read more about cost effective ways to add value to your home.

Are you thinking about starting a reno?
If you're in the middle of a reno or thinking about starting a reno, repainting can also be a great place to start by taking baby steps. A fresh coat of paint can instantly bring a space to life and warm up an area or feature that previously lacked vibrancy.

Budgeting is a significant part of the renovation process and can often get left to the end of the conversation. Aluminium windows are cheaper to buy and repaint than purchasing brand new windows. New windows can set you back thousands and sometimes tens of thousands. Repainting is a great way to save money during a renovation and takes a fraction of the time of replacing windows.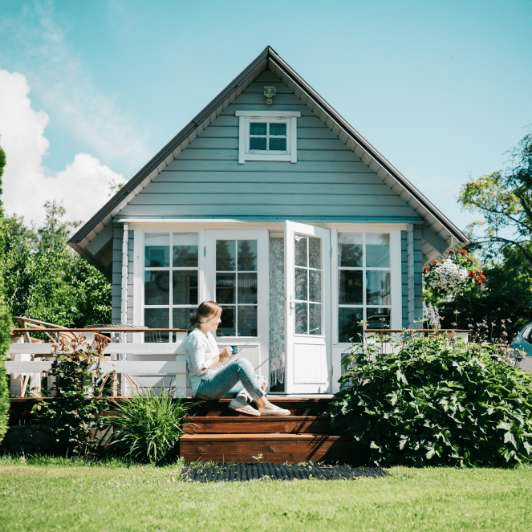 Add value, instantly
With the current state of the world, the housing market and renovations are the all the rage. Repainting aluminium windows is one of the most efficient ways to instantly add value to your home. Barker Whittle gives a five-year guarantee on all works, so you won't need to worry about repainting in a year.

If your windows are at the front of your house like the traditional big aluminium windows at the front of older homes, repainting them can immensely increase your street appeal. If you want to add even more value and transform the look of your house, why not spend the weekend fixing up the garden? Oh, did we forget to mention we can paint aluminium doors too?

Add some character
The available powder coat finishes are diverse so that you won't be stuck for choice. If you're feeling like it, you can take the opportunity to add some character to a home so that it doesn't look like the house was built over 20 years ago. Have a bit of fun with colour, and why not make your windows a statement.

If you're on the fence about deciding if you should repaint your old aluminium window frames, contact us for an a free virtual quote