Ensuring Consistency
As well as our focus on service, reliability and the needs of our customers, all Barker-Whittle employees work under our own strict policies and procedures to ensure consistency. These include stringent standards for safety, quality, environmental care and cultural awareness. We are firm in enforcing our commitment to these standards.
Company Ethos
As a company and individually, we comply with Australian regulations and best practices and have often enhanced these with our own company guidelines. We care about the environment as much as we care about the safety of our people and the quality of our workmanship. We value our reputation, and work hard to preserve and enhance it. Our customer focus and can-do attitude are vital ingredients to our success as a company.
When working on major projects or on commercial sites, we ensure strict compliance with all procedures and guidelines pertaining to the site.
Simply, this translates into the best service, best care and best results when you choose Barker-Whittle for your projects.
Awards & Accreditation
Barker-Whittle has won many awards for excellence over 45 years of professional work in Perth.
These include:
Master Painter of the Year 2019
Master Painters Decorative Finishes - Wall Covering Winner 2019
Master Painters New Construction Over $800,000 Winner 2019
Master Painters Texture Coatings of the Year 2017
Master Painters Awards for Excellence Multiple Winners 1993–2015
Master Painter of the Year 2014
Master Builders Housing Excellence Winner 2014 & 2015
At the 2011 Master Painters of the Year Awards for Excellence Barker-Whittle won first, second, and third prizes out of 12 entries in the texture coating category. Not only did we take out the top 3 spots but we also went on to win the overall top prize, beating 120 other entries to become Master Painter of the Year 2014. We did it again in 2019!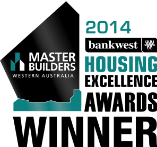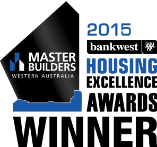 Affiliations & Accreditations
As a sign of the trust you can place in us, we are:
Registered with the Building Commission of Western Australia
Members of the Housing Industry Association
Contact Barker-Whittle today for a competitive quote.