Yip, you heard right! Windows have character. So, what if we imagine some of our favourite celebrities as windows? It sounds like childs' play, but if you're about to renovate you're really looking at a great way to match your house and lifestyle dream to the right personality of window. Intrigued? Here's how we do it:
Picture windows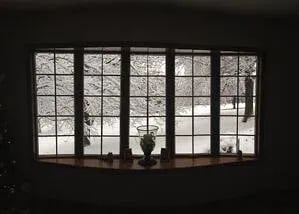 Picture windows are best where airflow is not important, because they don't open — they're all about enjoying the view! Best for broad horizons and often used over a corner or in double-storey foyers, these windows can lose or gain a lot of heat, even with double-glazing. They just scream slick recluse, with a hint of superhero — in and out of the public eye without skipping a beat. If celebs were windows, this one would be Hugh Jackman, through and through.
Awning windows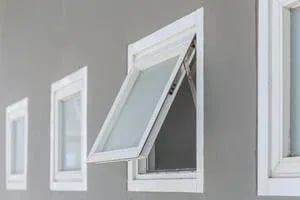 The perfect complement to the clear but intense picture-variety, awning windows provide a breath of fresh air as accents to a picture window. They also appear on their own though, wherever you need ventilation that admits airflow while keeping seasonal debris out! This form of casement window opens out by pivoting from the top of the window sash, unlike its traditional counterparts that open from the side. This reminds us of Nicole Kidman, who's built a successful career on a range of roles, from crowd-pleasers like Moulin Rouge to the critically acclaimed art-
house like Dogville, but always bringing that much needed accent — a breath of fresh air.
Bay windows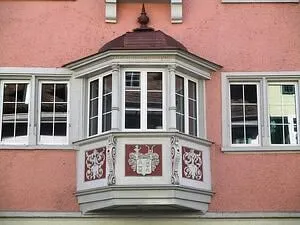 If you're looking for all-day sunshine, Sally Fitsgibbons is the lady you should hope to find! She's the quintessential outdoors-type and always found where there's plenty of sun, fresh air, and good surf — being currently ranked No. 1 for women's surfing. If you're short on her company, though, a bay window would be a reasonable stand-in. They're an excellent way to create angles and projections on your home's structure, and this allows light to enter at different angles. Their side windows can open for airflow, and their large window sill is great for plants or a window seat. It might not be a cool ocean breeze, but bay windows are great for creating a little inside haven that's as light and airy as if it was outside. With one of these in your kitchen, you may not have Sally, but you'll have a space that invites company, and sunshine — a worthy second.
Sliding windows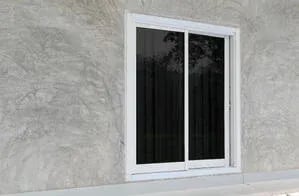 Hmmm, speaking of worth… Add a syllable and you've got our poster boy for a quality sliding window — Chris Hemsworth. This rugged star made a local name for himself in soaps like Neighbours and Home and Away before establishing a global reputation as a Marvel superhero that always manages to retain a touch of grace around his edges. Much like sliding windows. They're your choice for clear views, with ample ventilation, though they can't be sealed as tightly as awning and normal casement windows. With no mechanical parts, these are your simple, rugged, quality choice. Often used for easy egress out of basements and bedrooms where space is an issue, they're a great match for this upstanding actor with a human touch.
Aluminium windows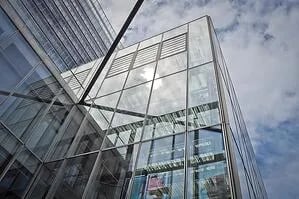 Aluminium windows are not so much one type of window, but refer to what a window is made of — which is practical, sophisticated and unconfined to appearing in just one form. Much like Julie Bishop, our versatile former politician and unexpected fashion icon! She exudes the same air as an expertly painted aluminium window frame — being as much about integrity as appearance, where material matters as well as design. Light, sturdy and low maintenance this wonder woman behaves like an aluminium window — refreshed with each new challenge as her window counterpart is refreshed with a new coat of paint.

It may be impractical to host her, though, and ask her to casually stand where your windows would be. But rest assured, if they're painted by master painters, your aluminium frames will complement your home with a look that's personable, practical and yet exciting enough to make a statement — just as a visiting celebrity would. Chat to Barker-Whittle about painting your aluminium window frames — we've been matching up Perth houses with the personality that only aluminium painting can bring out for more than 32 years! Save yourself the trouble of DIY, contact us for your no-obligation quote.